If you would like to see more copies of White Lotus Magazine printed and wish to contribute in any way you can to help us grow, you may do so by becoming our supporter.
---
You can contribute in several ways to White Lotus Magazine:
SEND MONETARY CONTRIBUTIONS
All proceeds from our contributors go to printing costs.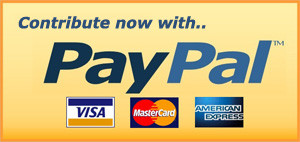 ---
---
We'd like to send our sincere gratitude and many blessings to all of those who have been diligently supporting White Lotus Magazine. Whether dedicating their time, contributing their ideas, efforts, talents, insights, or offering monetary support, they've gone out of their way to help this publication be born and continuously grow. They all have been -one way or another- part of creating White Lotus Magazine. Thank you all for spreading the light and the positive word of conscious living.