by Bethanny Gonzalez, Certified Aromatherapist
Patchouli (Pogostemom Cablin) is an herb, a mint actually. Native to Asia, Patchouli is an aromatic, perennial shrub with large green leaves and light pink flowers. The essential oil is steam-distilled from the dried, fermented leaves. It cultivated in China, India, Indonesia, Malaysia, and the Philippines. Patchouli oil has long been used in traditional Asian medicine for the treatment of skin and hair problems. Patchouli has been well known for its insect repellant properties. It also has wound healing and scar reducing properties, as well as aphrodisiac effects.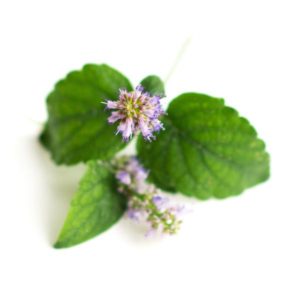 AROMA: warm, rich, sweet, spicy, woody with earthy, musky undertones.
PROPERTIES: Antidepressant, anti-inflammatory, antimicrobial, antiseptic, aphrodisiac, tonic, deodorant, fungicide, insecticide, and sedative
ELEMENT: Earth
PLANET: Saturn
ASTROLOGICAL SIGN: Scorpio
CHAKRA: Root and Sacral Chakra
GENDER: Feminine with masculine characters
SPIRITUAL ASPECTS: Wisdom, Stimulation, Liberation, Protection
BENEFITS FOR MASSAGE & SKINCARE
Suited for both mature and oily skin
Reduces visibility of scar tissue
Soothes inflammation, dermatitis, sores, eczema and other skin conditions
Helps treat acne, dry chapped skin, dandruff, and oily scalp
Prevents sagging skin, hair loss, and loosening of muscle tissue
Inhibits fungal growths and infections, like Athlete's Foot.
HEALTH BENEFITS
Protects wounds and ulcers from developing infections and becoming septic
Provides relief from fever and reduces inflammations
Speeds up the healing process of cuts and wounds
Stimulates the regeneration of healthy new cells
May help lower blood pressure and cholesterol
Helps increase appetite and remove of toxins from the body
Beneficial for arthritis and gout
EMOTIONAL USES
Helps sooth and stabilize the emotions
Excellent for reducing stress and alleviating anxiety and depression
Provides gounding for those lost in daydreams
Uplifts mood, drives away disappointment, and relaxes tension
SPIRITUAL USES
Assists in our connection with the planet
Brings a sense of sacredness of life
Helps us to break free of self-inflicted boundaries and overcome inner fears
Brings forth a sense of purpose, astuteness, and sensibility
TIPS:
Powerful aphrodisiac and adds a sensuous, erotic note to mood perfumes. Add a few drops to a bath, massage oil, or love sachet to attract love and promote lust. Sprinkled upon money, purses, and wallets Patchouli is believed to attract prosperity.
Did you know?
Patchouli has been referred to as the "hippy" essential oil – being much used in the 1960's and early 1970's as a perfume to mask the smell of marijuana.
RECIPE  Massage Blend for Romance
4 oz. Jojoba Oil
7 drops Lavender Essential Oil
3 drops Patchouli Essential Oil
3 drops Sweet Orange Essential Oil
1 drop Rose Essential Oil
Blend oils together. Massage into skin.
ESSENTIAL OIL OF THE MONTH: PATCHOULI