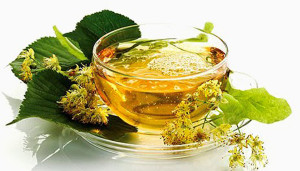 Linden tea is an excellent herbal tea filled with an array of many different antioxidants, nutrients, and vitamins – one that can be very beneficial to our daily health. Its traditional uses include helping treat colds or coughs, relieving nervous tension, and aiding digestive problems.
---
[CONTENT IDEA BY ZSUZSA SZABO]
CALMING EFFECTS
The most well-known benefit of linden tea is easing nervous tension and promoting relaxation. Its ability to help calm and soothe the nerves makes it a fantastic tea for those who are suffering from anxiety. Drinking linden tea may help relieve headaches. The sedative qualities of this tea make it an excellent sleep aid as well. One hot cup of this tea before bed can relax your nervous system and help you get a good night's rest.
---
DIGESTIVE AID
Linden tea has been traditionally used for digestive related disorders, such as irritable bowel syndrome. Drinking one cup of this tea can soothe an aching stomach due to feelings of bloating, gas, diarrhea, and cramps.
---
RESPIRATORY HEALTH
Linden tea can also assist in treating various respiratory ailments. The constituents of this tea can help fight off bacteria and other harmful microorganisms that could cause illnesses and infections of the respiratory system. Mild respiratory problems such as congestion can also be alleviated by drinking a cup of linden tea. This tea is commonly used to quell symptoms related to bronchitis, asthma, and any irritation of the throat.
---
SOURCE: http://www.lindentea.net/Linden-Tea-Benefits/
HEALTH BENEFITS OF LINDEN TEA