ALCHYMIE
JENNIFER THEUER RUZICKA
Nominated Best New Artist 2016
EPR Awards
Alchymie was started in 2013 by pianist, keyboardist, vocalist and composer Jennifer Theuer Ruzicka as a platform for her instrumental and alternate pop recordings. The art of alchemy is believed to have the power of transformation, much like music does with its listeners. Alchymie focuses mostly on the piano, but also uses electronic sounds generated by keyboards and sound generators with effect processing to meld the acoustic piano sound with ambient soundscapes, electronica and even ambient drone qualities, to paint alchemical atmospheres of sound. Alchymie does not limit itself to only piano and keyboards, but will often incorporate other instruments such as Native American flute, guitar, percussion, sound loops, and field recordings for projects or performances with a conceptual focus.
---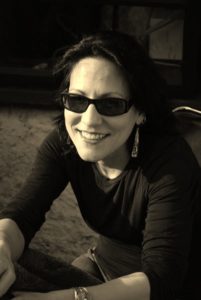 Jennifer began piano at the age of 6, went on to study classical piano, and within the contemporary, pop, ambient & experimental genres has been performing and composing professionally for over 25 years. She has worked internationally as a solo artist, with major label artists, and independent artists, on radio, television, visual installations and the stage. Among those artists are R&B recording artist Alexander O'Neal, former Paisley Park recording artist David "T.C." Ellis, and Mallia "The Queen of Funk" Franklin from the original Brides of Funkenstein withParliament Funkadelic. She has also performed and recorded with legendary Czech artists such as Pavel Bobek,  Karel Sucha, Helena Vondrackova, and the Czech alt-rock jazz group, Laura a Jeji Tygri (Laura and Her Tigers).With an open mind and an experimental approach towards her art, Jennifer Theuer Ruzicka continues to follow Alchymie in music always searching for the beauty of transformation.
More at www.alchymiemusic.com.
---
 NEW RELEASE: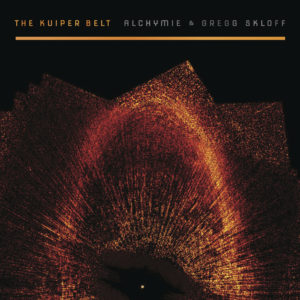 Initiated in January 2015, and over a year in the making, their collaboration The Kuiper Belt seeks to evoke our Solar System's far reaches beyond the planets. Alchymie's richly detailed arrangements envelop Gregg Skloff's majestic contrabass tones in atmospheres of grandeur, by turns both ominous and serene.
Available on the AEROCADE MUSIC LABEL
http://aerocade.bandcamp.com
LOCAL ARTIST REVIEW: ALCHYMIE