by Janet Weisberg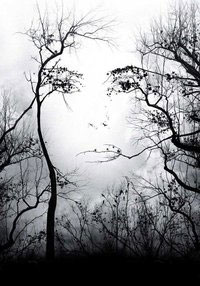 My name is Janet and Earth is my other body! Curious? To understand why I can make this statement please read on.
Trained as a Traumatologist, for years I have continuously searched for a simple, peaceful, and available solution to our dramas and traumas on the global, local, and personal stages. Several years ago I asked myself a very important question: "Is it normal for my awareness to be out of contact with the immediate moment of my life and where am I if not in the now?" I shockingly realized that I was spending most of my waking and sleeping time in the past or in the future. So the obvious next question was: "Why?"
We all have stories and dreams but most of the time they remain a painful distraction and we become resigned to the outcomes. The past holds our perceptions and beliefs (our stories) and the future holds our dreams. We seem to somehow feel rewarded for this addiction to limited stories and prayerful dreams. The tragedy is that we are not really living and I wanted to LIVE! And so did everyone else I knew. The answers came flooding through as I restored and reconnected to the present moment – which is where life thrives. It was simple, yet foreign.
Why didn't I know about Earth's real flow that supports all life? I've come to learn that this undeniably valuable information was diminished by the paradigm we collectively entered and so we lost our way. The reasons are sad, however, knowing the importance of our reclaiming and restoring its value is so exciting and life affirming! It is Earth's nature to restore balance where there is none!
My personal declaration is that I am actively grateful to be living, enjoying, growing, and sharing my reconnection to Nature by following my natural attractions daily which are sensory by nature. I know that Earth supports, balances, and sustains all life without judgment. As part of Nature I'm sustained the same way if connected. Otherwise, I flounder with the rest of humanity, still living out traumas and dramas. The disconnected outcome is that we feel like visitors on this beautiful planet, living without the benefit of our 54 natural, self evident senses which are our inheritance.
The powerful truth I learned is that only in the now is Nature available and are our natural senses active, including our senses of reason and consciousness. In addition, only in the now can we make changes.
The July 4th, 2012 confirmation of the identity and role of the Higgs Boson "God particle" was discovered by physicists at the European Organization for Nuclear Research laboratory in Switzerland. The Higgs Boson was identified as the fundamental natural attraction "clumping" energy in the Big Bang of 14 billion years ago. Without the "Boson attraction energy net" things cannot hold together and be things from atoms to galaxies.
Life (matter) is sustained by natural attractions! The reason we suffer today from things coming apart is because we ignore the "natural attraction bonds" that we desperately need for unification.
TESTIMONIALS
"Janet was my Project NatureConnect Orientation Course teacher this summer, but is a mentor in life. Janet worked with me privately for ten weeks, sharing, experiencing, and giving. I was able to share and recover words that seemed to have been covered in a layer of dust. I knew what they were, however to communicate with someone openly and for Janet to receive so graciously, was immeasurable. When it came down to it, in true PNC fashion, the words did not matter, the expression and awareness did. Being able to be with Janet on an individual basis was community because of the quality connectedness we were able to share with life thriving around us." – Mary Jane Nardulli, Private Client
"Nature holds a very magical healing balm for us to heal. When you are in the attraction all sense of time is gone. Stress reduces, our soul essences dances, our inner self soars, a greater sense of self esteem and so many more. Most importantly the means to thoughtfully obtain nonverbal information from nature that beneficially modifies destructive stories we carry."– Lira Bennett. Pink Ribbon Restoration Yoga Teacher, PNC participant
"Project Nature Connect has given me another language in counseling to facilitate the healing process by coming back to the sensorial experience in nature, to mindfully, in the moment to moment experience with nature, allow self-healing and natural mechanisms to take over by bringing us back to balance. Nature's presence is what heals, its life force which is what we have been disconnected and separated from. The Earth and the body both can repair themselves if we only let them without interfering with our fragmented thoughts, fear and desire to control."– Ivette Gomez, Psychotherapist, PNC participant
ABOUT JANET WEISBERG
My life's path and purpose are to speak the truths we've forgotten – the truths of who we are, why we are here now and how we need to accomplish real change together; and to offer opportunities that let Earth teach and bring communities together to learn and share.
EXPERIENCE & TRAINING: Project NatureConnect/Natural Attraction Practitioner, Trainer, Guide, Counselor & Ambassador, B.S. Sociology, M.S. Applied EcoPsychology, Certified Traumatologist #1503, Certified Peace Ambassador, Doctoral candidate
For more information, please visit www.53senses.com or contact Janet Weisberg at janet@53senses.com or at (239) 280-8229.
PROJECT NATURECONNECT: RECLAIMING AND RESTORING OUR CONNECTION TO NATURE