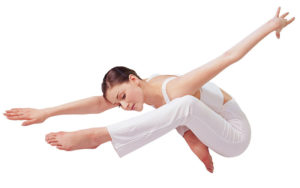 Many people suffer from joint pain associated with osteoarthritis (the wearing down of protective tissue at the ends of bones) especially as they age. Osteoarthritis is most common over the age of 50, but in some cases, it may appear much sooner. Conventional medicine suggests that it can't be cured.
There is however an affordable, natural, and highly effective remedy in the form of a dietary element you may not have expected – plain gelatin.
Many studies show that gelatin can help reduce inflammation and pain associated with osteoarthritis, the most common form of arthritis. It can also be used for treating rheumatoid arthritis and osteoporosis, as well as for strengthening fingernails, bones and joints, improving hair quality, and recovering from stress-related injuries.
Gelatin works to strengthen bones and joints because it contains collagen – one of the materials that naturally make up bone and cartilage.
HOW TO USE INTERNALLY
Ingredients:
Two teaspoons of gelatin powder (approximately 5 gram)
One quarter cup of cold water
Instructions:
Stir the gelatin powder into the water in the evening, and let it stand on your kitchen counter overnight.
It will thicken into a translucent jelly, which can be eaten for breakfast with yogurt, honey or fresh juice.
Repeat this process every day for one month and see if you notice any difference in your daily pain levels.
HOW TO USE EXTERNALLY
Prepare the mixture, and then spread it over the painful area while it's still liquidy. Leave it on for 45 minutes. Most of the gelatin will soak in and you will be able to pull off the remaining thin film. Repeat 2-3 times a week, until the symptoms disappear.
Keep leftover gelatin in the fridge and heat it up a little before use.
SOURCE: dailyhealthpost.com/gelatin-remedy-for-joint-pain/
RELIEF FROM JOINT PROBLEMS AND OSTEOARTHRITIS?