by Beth Brown-Rinella
In our busy lives, it is essential to take some steps that can help us stay on our path of Mindfulness and Self-Awareness. Ideally, we would carve precious time in our day to sit, be still, let the world fall away, and re-center. But for many of us, our intentions, while positive, are moved over for the demands of our lives (kids, work, school, etc.). So how can we keep up with these obligations and stay mindful? One of the many tools and techniques I use myself and recommend to other is the use of crystals.
You can utilize crystals to help hold the energy that you wish to work with. Decide on a focus in your life that you would like to improve, then select the appropriate crystals(s). Your focus might be loving yourself fully or accepting your body as your temple. For this type of intention I would suggest Rose Quartz as a reminder to love and accept yourself. Rose Quartz has a wonderful vibration of bringing in Love and opening you to accepting Love. If you feel you are burned out and lacking creativity, Carnelian could be a beneficial crystal. It works with the Sacral Chakra to open and clear any blocks you may be experiencing. If you feel you need mental clarity, choose Hematite as it eases that scatterbrained feeling. It is grounding and protective as well. If you are opening to your intuition, Amethyst or Fluorite would be an excellent choice.
Once you have decided on a focus and have selected the appropriate crystals to help you, consider picking different versions of these crystals. For example, a small tumbled stone to carry in your pocket or bra and perhaps a larger chunk of raw crystal for your home. One will be an energy reminder, and the other will be a focus reminder — both will hold the energy of your intentions, but used in different ways. Jewelry is another great way to keep the crystal close.
NOTE: I always add a Clear Quartz crystal to my grouping of stones as it is an energy amplifier and a power booster for all the other stones that are near it.
---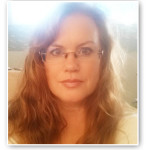 ABOUT THE AUTHOR
Beth is the owner of Goddess I AM Healing & Art Center in Naples, Fl. She is available for appointments by calling 239-228-6949. Long distance and in-person readings are available. Visit www.GoddessIAM.com
STAYING IN MINDFULNESS AND SELF-AWARENESS